Stifel's Fixed Income Capital Markets Group offers our institutional clients a comprehensive combination of products and services. Our expertise in trading, research and investment banking enables us to partner with our clients to develop solutions designed to meet their needs.
Broad Client Distribution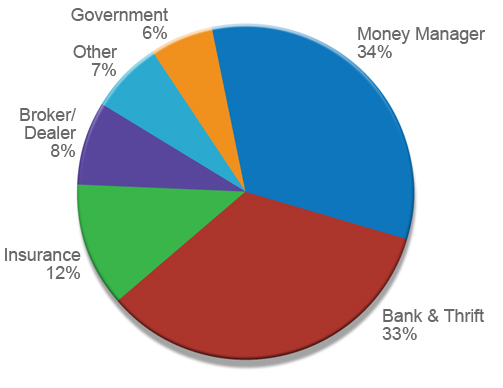 Widespread distribution
Over 150 fixed income sales professionals covering over 4,200 accounts
36 institutional fixed income offices nationwide
Focus on long-only money managers and income funds versus hedge funds
U.S. Government Securities
U.S. Government Agency and US Government-Sponsored Agency Securities
Money Markets
Mortgage-Backed Securities
Asset-Backed Securities
Investment Grade Credit
High Yield Credit
Aircraft Finance & Credit Solutions
Municipals
Emerging Markets
Structured Products
Stifel Capital Advisors
Government-Guaranteed Loan Trading
Loans and Distressed Debt Sales and Trading
Fixed Income Research and Strategy Group
For more information please contact Stifel's Fixed Income Sales & Trading.