Michael J. Zimmerman
Vice Chairman
Continental Grain Company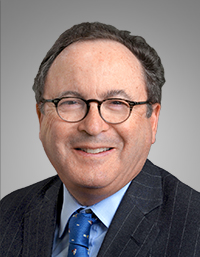 Michael J. Zimmerman is Vice Chairman of the Continental Grain Company and a member of the investment committee of Arlon Group LLC, its investment affiliate.
Prior to joining Continental Grain in 1996, Mr. Zimmerman was a Managing Director at Salomon Brothers, where he served in a variety of senior positions in the investment banking and firm investment areas.
He is a member of the Board of Directors of Overseas Shipholding Group, Inc, where he serves as non-executive Chairman, and is also a director of Stifel Financial Corp. He has previously served as a director of a number of other publicly-held companies, including Smithfield Foods Inc. and Financial Federal Corporation.
Mr. Zimmerman is an honors graduate of the Harvard Business School, where he received a MBA degree. He obtained his undergraduate education at Trinity College, where he received a B.A. degree. He was raised in Ann Arbor, Michigan and Baltimore, Maryland and is active in a number of educational, religious, health care and philanthropic organizations. A resident of Brooklyn, New York, he is married with two sons.