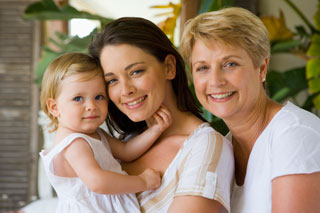 Estate Planning Services
Stifel offers two types of estate planning review services:
Tailor-Made Estate Advisor Plan - An in-depth estate advisor plan can be a great planning tool if you have a large or substantial estate. By discussing estate planning objectives and looking at insurance, property titling, gifting strategies, and charitable bequests, we provide areas for consideration and discussion with your legal and tax professionals that may reduce federal estate taxes and probate fees. We work with your attorney, CPA, trust officer, and Stifel Financial Advisor to help ensure that all of your planning is in order.
Executive Summary - This summary is typically a shorter synopsis and may be appropriate for you if your estate size may not need an in-depth plan or you do not wish to complete the fact-finding information necessary to provide a full Estate Advisor Plan. For this shorter version, we analyze all information provided and also evaluate existing life insurance contracts, annuities, long-term care insurance, and any other documents or products you wish to have reviewed. We then present an analysis and suggestions to be considered. The same documents are needed for this review as well as details about you and your financial picture provided by the Financial Advisor.
Documents needed for review on either plan:
Financial & Wealth Planning Questionnaire and signed Client Agreement.
Estate planning documents, including wills, trusts, durable powers of attorney, health care powers of attorney, and living wills. Any other miscellaneous estate planning documents, such as special needs trusts or irrevocable life insurance trusts.
Life insurance policies with most recent statements, including any group insurance coverage, if still employed.
Health insurance-related documents, such as disability income and long-term care insurance, including current statements.
Most recent statements from outside investment firms and banks, types of accounts, including IRAs and qualified plans or TOD (transfer on death)/POD (payable on death) accounts, how they are titled, and beneficiaries.
Property/casualty insurance policies, including homeowner's, auto, and umbrella liability coverage, if in effect.
Most recent variable or fixed annuity statements.
Stifel does not provide legal or tax advice. You should discuss your particular situation with your professional legal and tax advisors.