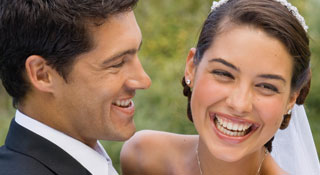 A solid plan-of-action is essential for working toward your financial goals. Stifel Financial Advisors have the necessary tools to effectively assess your current financial situation and create a plan to meet your needs and objectives.
The Stifel PACT® Program
Through our Portfolio Allocation Consulting Tool (PACT) program, you and your Financial Advisor will work together to develop an intelligent, disciplined, and systematic approach to investing through a four-step process:
Assessment of your current financial resources and investment objectives.
Defining a diversified asset allocation strategy designed to meet your stated objectives, time horizon, risk tolerance, and income tax situation.
Developing financial strategies specific to your situation and circumstances to implement your asset allocation strategy.
Periodic monitoring and review of the investment program to ensure that it continues to meet your objectives.
Stifel Wealth Strategist Report®
The Stifel Wealth Strategist Report®is a comprehensive financial planning program that provides clients with an in-depth analysis of critical issues such as retirement planning, income taxes, asset allocation, estate preservation and funding, insurance needs, and education funding. Your Financial Advisor will work with you to understand your goals and financial resources and help you get started on the process. By taking control of your financial life today, you can feel more confident about meeting tomorrow's financial needs and goals.