Company Description
---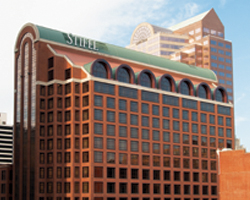 Stifel is a full-service wealth management and investment banking firm, established in 1890 and based in St. Louis, Missouri. The Company provides securities brokerage, investment banking, trading, investment advisory, and related financial services through its wholly owned subsidiaries to individual investors, professional money managers, businesses, and municipalities.
Statement of Commitment
---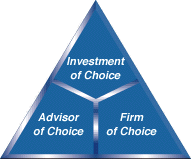 To Our Clients
Individual, institutional, corporate, and municipal, our commitment is to listen and consistently deliver innovative financial solutions. Putting the welfare of clients and community first, we strive to be the Advisor of Choice in the industry. Pursuit of excellence and a desire to exceed clients' expectations are the values that empower our Company to achieve this status.
To Our Associates
Current and future, our commitment is to provide an entrepreneurial environment that encourages unconfined, long-term thinking. We seek to reward hard-working team players that devote their energy and attention to client needs. At work, at home, and in their community, we seek to be their Firm of Choice.
To Our Shareholders
Small and large, our commitment is to create value and maximize your return on investment through all market cycles. By achieving the status of Firm of Choice for our professionals and Advisor of Choice for our clients, we are able to deliver value to our shareholders as their Investment of Choice.
Firm of Choice
---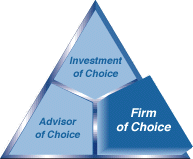 Recognition as the advisor of choice by clients is Stifel's primary objective. Achievement of this objective requires that Stifel be acknowledged as the firm of choice for top-quality financial professionals. While maintaining a respect for its legacy, Stifel has successfully integrated a more than century-old business tradition with a modern, entrepreneurial work force.
Stifel has succeeded in attracting and retaining a wealth of talented associates who prefer a culture that rewards team-oriented, creative thinking.
As the firm of choice for the best professionals in our industry, Stifel nurtures a culture that values the diversity of its work force and encourages independent thinking in pursuing clients' goals. Stifel makes available to its associates a wide array of services, products, and support.
Investment of Choice
---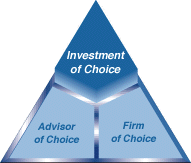 Stifel's overall strategy for creating shareholder value relies upon two precepts.
The first is based upon fostering an entrepreneurial environment where client interests are paramount and where quality ideas and innovative recommendations flow freely. Talented associates who recognize the value of this culture will make Stifel their firm of choice.
The second precept relies on team-oriented associates understanding client needs and providing quality, client-driven solutions. Clients who recognize the value of this advice will make Stifel their advisor of choice.
The recognition of these values by our clients and by our associates will, in turn, result in increased value for our shareholders, making Stifel common stock the investment of choice.
Advisor of Choice
---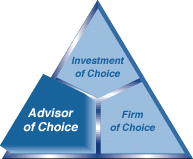 Without exception, the clients' success must precede the success of the Company or any individual within the Company. Absent this obligation, any short-term gain portends a long-term failure.
For 125 years, Stifel has contributed to the success of our clients by building upon a foundation of trust and understanding. Stifel develops solutions to help individuals pursue personal financial goals, to help businesses raise capital, and to enable communities to offer a higher quality of life.